New North Branch – Clinton-Macomb Public Library
2022 Outstanding Project – Construction Association of Michigan (CAM)
The new North Branch Library was one of twelve Outstanding Commercial Projects highlighted in the October 2022 CAM Magazine Special Issue. The facility is located on seven acres in the picturesque Clinton River Watershed. With impressive indoor (28,000 sf) and outdoor (6,055 sf) spaces, the library provides state-of-the-art services and amenities to a growing community. The exceptional library features a 53 ft copper dome, terrazzo flooring with a compass medallion under the dome structure, spaces to reserve for quiet study and community meetings, and updated technology including Wi-Fi in and outside the building and USB/AC posts on the patios and courtyard.
Take a virtual, 3D tour of the new North Branch Library!
U of D Jesuit
2022 Construction Highlight – Construction Association of Michigan (CAM)
The Johnson Recreation Center was purchased by the University of Detroit Jesuit School as an athletic facility for students and community members. The 34,000 sf building and surrounding site was completely renovated and offers an indoor athletic turf field with drop down batting cages, multipurpose room, wrestling room, golf simulator room, arts & crafts room, refurbished gymnasium, soccer fields and community playground.  An in-depth article highlighting the 1979 building's history and current revitalization is featured in the June 2022 CAM Magazine.
New White Lake Township Library
2020 Special Project – Construction Association of Michigan (CAM)
The new White Lake Township Library was completed in 2019 and was featured in the November 2020 CAM Magazine. Bibliophiles will recognize the sloping roofs and expansive glass windows as a tribute to an open book. The contemporary 28,200 sf library includes plenty of reading areas, spaces for community gatherings, youth and teen zones, and an innovative Idea Lab.
Country Club of Detroit – Clubhouse Renovation
2017 Special Project – Construction Association of Michigan (CAM)
McCarthy & Smith announces the Country Club of Detroit's New Bowling Center & Fitness Center Renovation Project was highlighted in the 2017 CAM Special Issue Magazine in October 2017. The 15,170 sq ft renovation elevated the historical clubhouse to a beautiful and multi-faceted space that can be used by club members year-round.
U of D Jesuit High School & Academy STEM Addition
2016 Build Michigan Award Winner  –  Associated General Contractors of America (AGC)
McCarthy & Smith announces the University of Detroit Jesuit High School & Academy  STEM Addition Project receives the prestigious AGC 2016 Build Michigan Award.  The new 40,000 sf addition is an investment in the Detroit school for science, technology, math and engineering curriculum.
A big thank you to all that were involved in this winning project!
New Westland City Hall
APWA  2016 Project of Year Award – Structures
McCarthy & Smith announces the new City Hall in Westland receives the national award in structures from the American Public Works Association (APWA).
We are truly honored to have been constructor of this national recognized project!
New Liberty Middle School
2016 Special Project – Construction Association of Michigan (CAM)
McCarthy & Smith announces the new Liberty Middle School was one of fifteen projects highlighted in the 2016 CAM Special Issue Magazine in October 2016.  This 140,000 sf building is a state-of-art facility for 850 middle school students.
McCarthy & Smith is pleased to be providing Construction Management Services to Plymouth Canton Community Schools since 1997.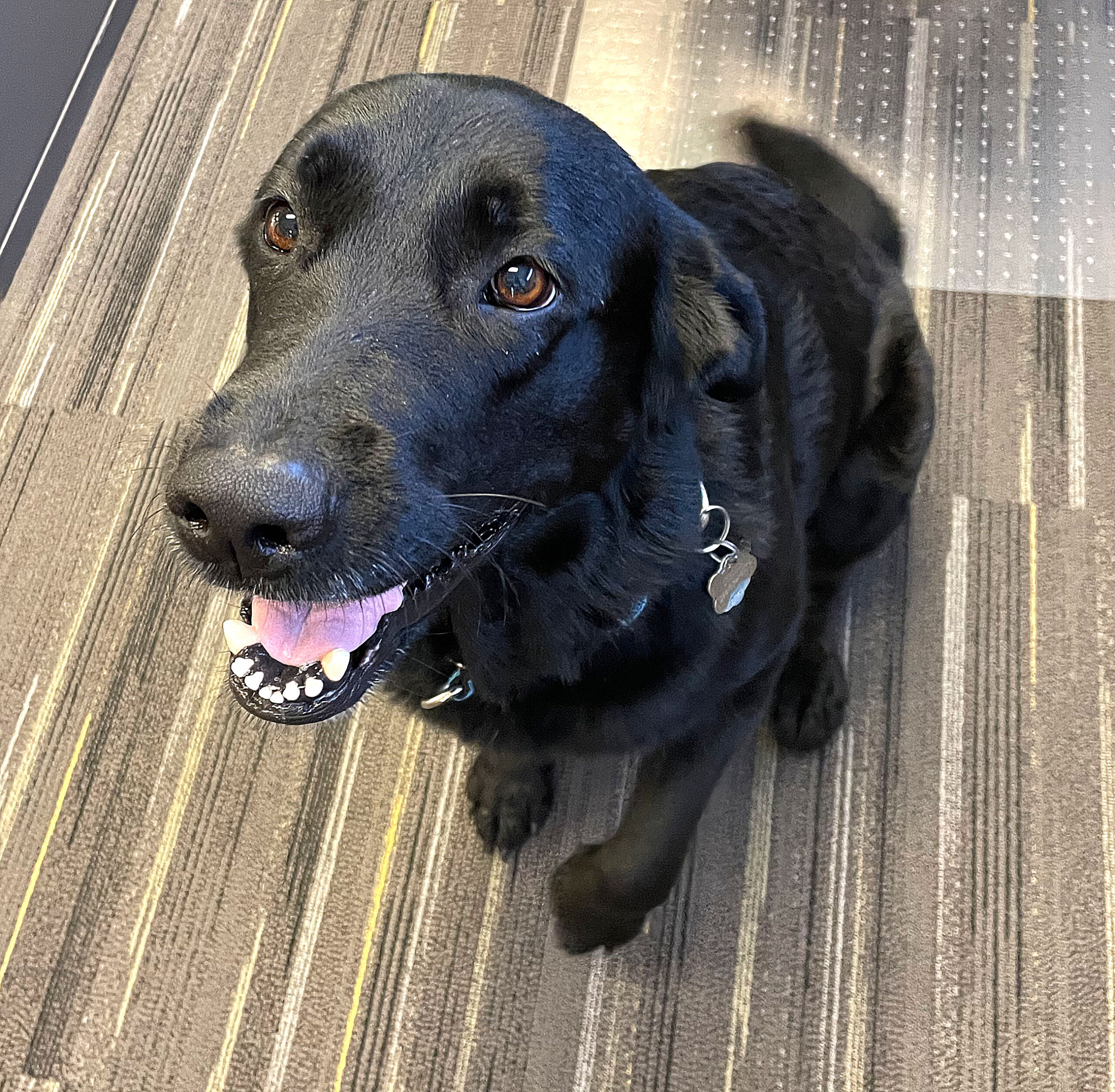 Stella
Pet Employee
Stella is our dedicated office dog, and she spends her work mornings visiting every staff member, greeting all of our visitors, and learning what it takes to be part of a team. Stella thanks the McCarthy & Smith community for their constant direction and attention.  She would not be the dog she is today without all of them! Stella is a "foodie"  and passionate about enjoying quality treats. While not at work, she enjoys digging, chewing, playing catch, swimming in the lake, and taking long walks.